Life & Leadership Project For National Transformation
Stand Out | Learn | Lead | Earn
WALE ADEWUMI's passion is towards raising strong leaders; and at the same time helping individuals to improve their capacity. He believes that a nation can only be prosperous when the citizens' capacity increases.
We have different educational materials for schools, organizations and individuals. We raise people for the extraordinary life of impact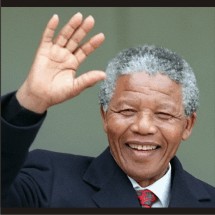 We offer this platform to hear you and to know what you are doing. Sometimes we seek for ways to collaborate or assist your vision through adequate mentoring and strategy development
>>>>>>>>>>>>>>>>>>>>>>>>>>>>
"When bad men combine, the good must associate, else they will fall one by one, an unpitied sacrifice in a contemptible struggle." - Chief Obafemi Awolowo
The Game Changer Project is a practical intervention platform based on the concept promoted by the book: The Game Changer for National Transformation. Here we build tribes who aggregate based on common ideologies. One of our cardinal is offering to the nation holistic principle of steering Nigeria in the right direction; promote productivity, high performance and leadership development especially among the younger generations so that they would rise and socially impact their communities, organizations, schools and campuses around the nation.
THREE TRIBES
Tribe 1
Some of us believe that with better finances, our society would get better. If you belong to this school, help build our SMART WEALTH program which offers series of programs to help individuals attain financial freedom at ones pace. You can use the tool here to design your path to financial freedom.
Tribe 2
This group believes that the society depends on each one of us to become effective leaders through optimum capacity to deliver excellence. Here we offer models for extraordinary performance on the job and helping you grow in your career.
Tribe 3
This group believes that raising our children and youths is the path to heal our society... And to make the world a better place. Let your children undergo our Peak Performance for Academic Excellence.
You can join any of the tribes. Nobody grows all alone. We grow together.
Whatever your career or discipline, The Game Changer Ambassadorial programs take you to the next level: Whether to enhance your capacity, become a better leader, make more money, get a dream job or to become more visible in life! Join any applicable group/tribe and build discussions around worthy thoughts. We are committed to developing the minds of those who are set to take over the system of governance and the many sectors around.
OUR MISSION: To raise influencers who promote societal development, quality education, productivity, excellence and leadership development.
>>>>>>>>>>>>>>>>>>>>>>>>>>
>>>>>>>>>>>>>>>>>>>>>>>>>>>>
At GAME CHANGERS, NIGERIA we are builders. We don't sit around and talk about problems; we actively build solutions to those problems other talks about in our nation through the tribes. Game Changer is our emerging community with a proven track record of not running for aids and supports all over the place. We design solutions that earn us money to drive our initiatives and projects; although it has not been easy please. Despite it all we continue to survive and thrive by the grace of God and thanks to the support of people like you.

If you want to help fund our efforts in building Game Changers projects you can subscribe to any of our membership program with their attending benefits, training and solutions. The minimum is #2,500 and those who also help us build our peer-to-peer influence (tribe) also earn income with us, so you can take an early look at our programs to make any subscription.

Thank you for your continued support and prayers! Keep the faith for a better society and nation. I know many of you are scared, tired, anxious, stressed, and uncertain about our future as a nation. I believe that God is using this period to make us into better people. Without becoming better, we cannot have a great nation even with all our supplications. Ultimately, God will lead us to a safe haven when we make up our minds to transform. The change we want starts with you and me; and NOW.

God bless,

WALE ADEWUMI
CEO/COORDINATOR: FIREWORD/GAME CHANGERS, NIGERIA PROJECT
>>>>>>>>>>>>>>>>>>>>>>>>>>>>